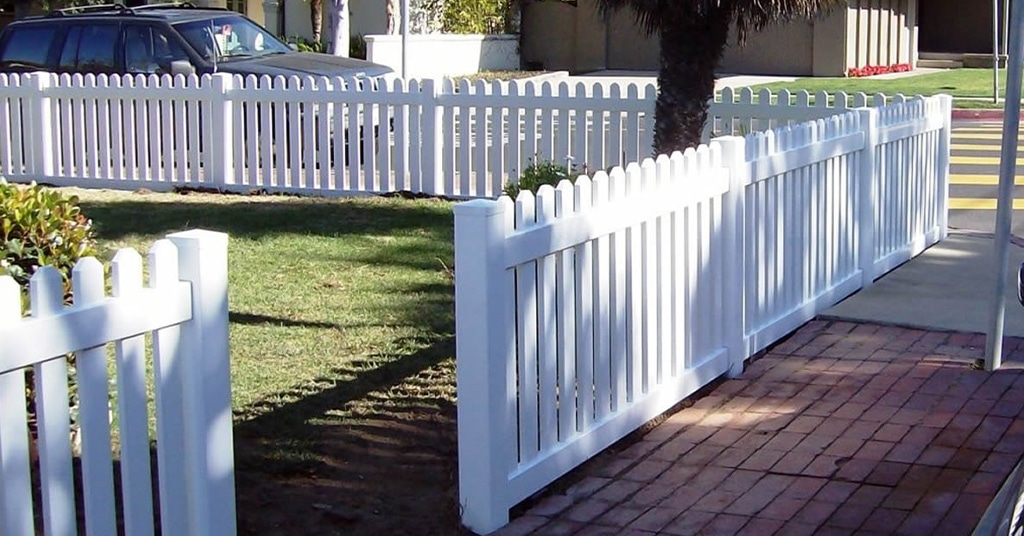 New front fencing for your Melbourne property feels good on a much deeper level. It creates a sense of safety by providing a robust security feature against intruders, and its helps to increase the valuation of your property by a considerable level.
Homeowners can achieve exceptional looking front fencing in Melbourne with much ease and at a decent cost. However, considerable factors will help you find the right front fencing installation services in Melbourne. Having prior knowledge will ensure that your money is being put to the right use to built that safety wall around your property.
If you get into hiring fencing installation services without doing the due work to pick the right one, you are sure to waste money and peace of mind over a bad quality front fencing job in Melbourne.
Here are the top ways you could go wrong about getting your front fencing in Melbourne.
You could forget about council regulations.
Front fencing in Melbourne or anywhere else in Australia needs to be approved by the council. Every council in Australia has specific rules, guidelines and regulations when it comes to property fencing.
It is best advised to run your design and build specifications by your local council, so you don't get burned later for installing a non-regulation complaint front fencing for your Melbourne home and be directed to bring it down.
Regulations stipulate the necessary width, visibility height and materials as well. So ensuring that you have their approval is the first step towards building stellar fencing thats going to last for years.
Forgetting about the opening space
With front fencing gates in Melbourne home, we tend to image always closed. However, there needs to be sufficient space, the elevation of the surface to accommodate the full opening of the gates when driving in and out. Due consideration needs to be given to the location of the front fencing and reserving ample space for its proper functioning. With electronically operated front fencing in Melbourne, its important to have sideways space to hold the entire length of the gates.
Possible to go wrong with materials quality
When discussing front fencing materials in Melbourne, we are not only talking about the main material, which could be timber or aluminium or steel or even wrought iron steel. We are talking about the essentials that keep the fencing in place and makes its a formidable force against intruders. The hinges, posts, nails, screws quality of weld work must be factored in to ensure that you get the best quality front fencing for your Melbourne home.
It is always good to opt for local Australian manufacturers and installation services. With local manufacturers, you are assured of quality and also the best prices for your fencing job.
Make a choice of style and design that clashes with the architecture.
It is suggested not to get hasty and finalise the designs for the front fencing for the Melbourne home at the showroom. The reality is that your fencing needs to go along with the theme of your home. Most homes in Australia incline either towards the contemporary or on to the traditional side, and your choice of front fencing in Melbourne needs to align with your home's overall theme.
Not considering the location when you choose the material.
Not all types of front fencing materials will suit all locations in Melbourne. For example, certain materials are more suitable around coastal areas and others for city builds or regional areas.
For example, coastal area home needs to factor in the effect of the sea breeze on the fencing material. Melbourne's steel front fencing material needs to be powder coated or galvanised to protect it from corrosion and rust. Similarly, timber fencing isn't a good choice for water prone areas, and aluminium fencing would be the right choice.
Choosing front fencing designs that best suit their purpose
When you visit a fencing showroom, you'll be enamoured by the wide range of designs, colours, materials and styling. However, it is vital that you communicate your fencing needs to the contractor is clear terms so that they can advise you suitably. If not, you'll probably end up choosing glass-based fencing, where a simple Colorbond panel fencing would have been prudent.
Professional, Prompt and Proficient Front Fencing installation experts in Melbourne – Fineline Fencing
If you are looking for top-quality front fencing in Melbourne, Fineline Fencing is here to help and make it simple. We understand that there are numerous aspects to consider, from the budget, styles, materials, and existing structure to individual preference; but leave them all to our experts.
For quality front fencing in Melbourne, contact Dejan (Dean) from Fineline Fencing today on 0406 301 253. We look forward to working with you! Contact us for a free no-obligation quote today!