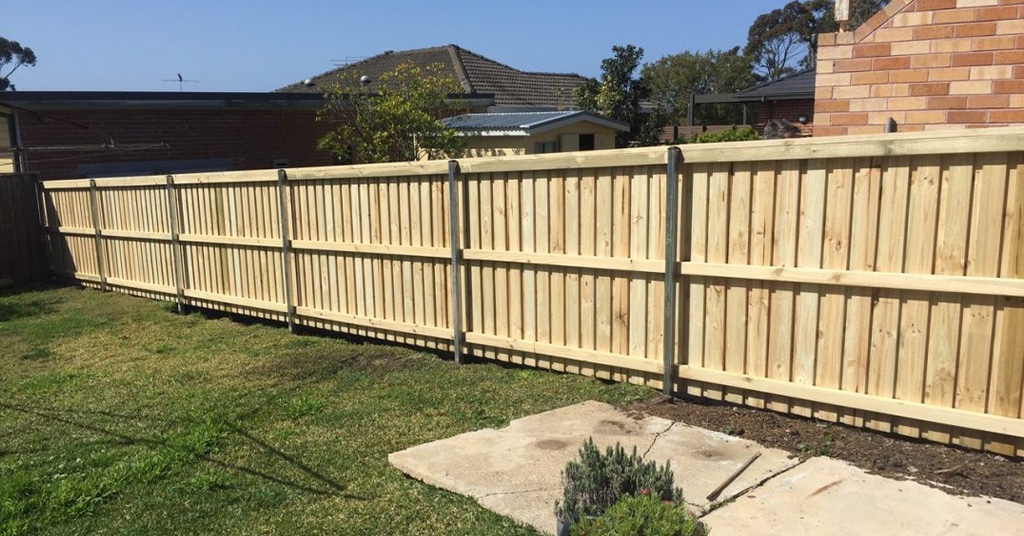 Has your old timber fence given up after the last harsh summer? After many good service years, conventional timber fences can bake under the Australian summer heat and fall apart. So, if you consider new fences, why don't you try cost-effective, eco-friendly, and sustainable treated pine paling timber fences for your Melbourne home?
What are Treated Pine Paling Timber Fences in Melbourne?
The most common timber fences options for many Australians is the treated pine paling. It offers a range of benefits in addition to looking good and adding more value to your property. It is versatile, easy to install, durable, and can be installed in various styles to suit your personal tastes and interests.
Here are the Top 3 Reasons Why Treated Pine Paling Timber Fences in Melbourne can Transform your Home's Kerb Look.
Paling Timber Fences in Melbourne are Excellent Options if you Crave Privacy
Everyone wants to feel safe and free in their homes. Imagine having a big backyard and not calling your mates for a Sunday afternoon barbeque as you feel awkward putting on a show of sorts in front of your neighbors. A treated pine paling timber fence solves that problem for you.
Timber fences for your Melbourne home can be installed as high and as all-encompassing as you wish to have. At Fineline Fencing, we cater to your customized needs and can install paling timber fences to heights ranging from 1.65 meters to anything up to 2.8 meters. So, tell us to go Tall! And We shall!
Paling Timber Fences in Melbourne is Easy to Work with & are Highly Durable
Treated Pine Paling timber fences are easy to work material. They can be easily cut, stained, and carved to finish the timber fencing job in your Melbourne home quickly without cutting corners with its strength.
Going beyond all-natural timber options, the treated pine paling timber is treated to a high degree to resist decay and rot and protect it from common causes of deterioration.
Moreover, timber is a great absorbent material as it is very dense and has acoustic dampening properties that help reduce traffic and road noises considerably. So, you can enjoy some added calm and quiet in your backyard.
Paling Timber Fences in Melbourne Enhances Kerb View and Visual Appeal
Timber fences in Melbourne are a popular choice due to is earthy and warm feel and their instant infusion of character to your home. The all-natural treated pine paling timber fencing option for your Melbourne home will blend naturally with your landscape and give your home's exterior look a complete facelift.
At Fineline Fencing, we can add more wholesomeness to your timber fences by capping them.
Timber Fencing in Melbourne Northern & Western Suburbs
Fineline Fencing is a locally owned and operated family business. Headquartered in Melbourne Western Suburbs, we offer our timber fencing services to Melbourne's Northern and Western Suburbs. Our treated pine paling timber fences in Melbourne are built to last and provide you long service life while enhancing your privacy, kerb appeal, and also the value of your property.
We pride ourselves on customer satisfaction and quality of service. We can be relied upon for fencing results that will be admired for years.
If you are looking for a reliable treated pine paling timber fencing specialist in Melbourne, look no further. We have wide experience in every aspect of fencing systems and are known for our unrivalled industry knowledge.
To discuss the requirements of your next project, feel free to get in touch with us. We will be happy to take you through the possibilities.