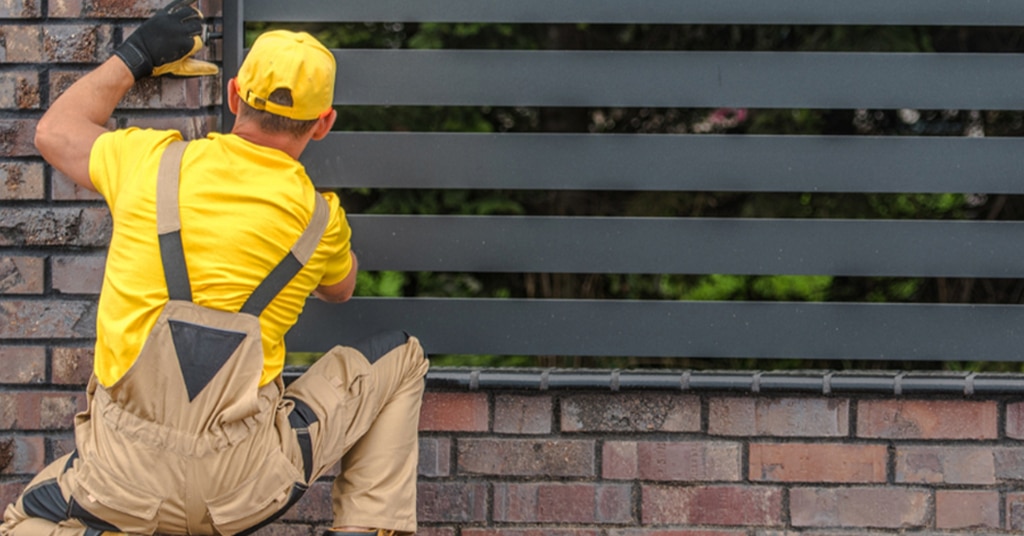 Are you thinking of mounting new fences around your property? You might think of it as a Do-It-Yourself project that could save you money. However, in reality, the best decision for installing a new fence along your property lines is to hire professional and experienced fencing contractors in Melbourne. They bring with them a range of benefits, of which a wealth of experience in delivering an excellent quality job is the least of all.
Regardless of the type of fencing you are interested in installing, whether it's security fencing around your pool, sturdy steel, colorbond or timber fencing around your property, get it done within your set budget and timeline by hiring fencing contractors in Melbourne.
Here's what you'll be getting by hiring a professional instead of a DIY approach
Get Professional Fencing Contractors in Melbourne to get value for Money Services along with Lasting Fences
When you think you can do a DIY fence, you think of one kind of fence option that is easy for you to work with. However, have you considered the actual objectives of your fencing project? For example, you may need a certain height for ensuring privacy. In addition, only a certain type of fence can enhance the visual appeal of your home without conflicting with design aesthetics and also service life.
Fencing contractors in Melbourne are specialists in this area and can offer you diverse options while still adhering to your budget needs and objectives.
You can Save Money by Hiring Fencing Contractors in Melbourne.
Unless you are a tradesperson of sorts in your profession, you will not have all the necessary tools, equipment and supplies needed to install robust fences. Think about it; you will need cutting tools, hammering heads and a variety of nails, screws, levellers, measuring instruments to do the fencing job. You'll probably have to buy them all new or lease them, which will add to the cost of actual fencing. In addition to all this, there are finer intricacies that only years of experience will help you learn. By hiring specialist fencing contractors in Melbourne, you are saving on all of that.
Installing new fences around your home or pool need to comply with your local council regulations, and different areas in Australia have different regulations. The local fencing contractors in Melbourne will be well-versed with these rules and regulations and will build your fence with 100% compliance, so you don't have to tear it down later for any conflicts with the regulations. Specialists fencing contractors in Melbourne will design fences in accordance with laws governing your council.
Avoid Treading into the Neighbour's Property
Fencing is a boundary around your home. While you mount your fences, you might invariably and unknowingly encroach into your neighbour's property lines. And if you complete the job completely without checking it, you need to tear it down, which is a huge loss of time, effort and, of course, money. By hiring a professional fencing contractor in Melbourne, you are covered by the workmanship guarantee of quality installation the very first time. Then can cushion you from committing expensive fencing mistakes. Fencing contractors in Melbourne do their due diligence by taking the help of land surveyors to establish boundaries before they set up building lines.
Enhance your Property Value
With the right fencing that adds charm and visual appeal to your home or property, you are essentially increasing the market value. By hiring professional fencing contractors, you are guaranteeing yourself the highest standards of quality installations that stand the test of time and enhance the kerb view of your property. Can you say the same about the DIY project? If you are constantly repairing and replacing sections of the fence, it will not look great.
Hiring specialist fencing contractors in Melbourne is an ideal option. Working with licensed, insured and registered fencing contractors in Melbourne protects you from property damage liability. In addition, with a workmanship guarantee, you are protected from any repairs during the warranty period.
Trusted and Reliable Fencing Contractors in Melbourne
We are Fineline Fencing in Melbourne. We are committed to offering the finest selection of fencing panels, and our job is not complete until our clients are truly happy. As leading fencing contractors in Melbourne with decades of experience, we bring you expertly fabricated fencing in an array of styles and finishes. Designed to inspire, our fencing panels open before you with amazing possibilities. So, you can create unique spaces while having the assurance that your property has a good level of security.
To discuss the requirements of your fencing project, feel free to get in touch with us. We will be happy to take you through the possibilities.