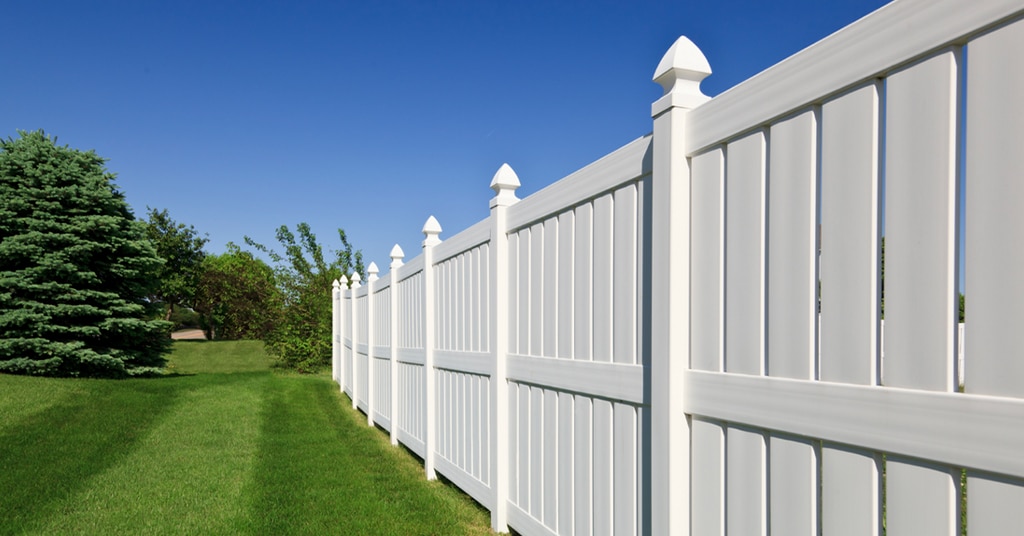 Installing new fences around your home or commercial property is a sound decision that helps protect your loved ones and your valuable assets while keeping everything you don't need outside. An important security feature to your home or business, fencing also considerably enhances property value and improves the kerb charm.
Working with the right fence companies in Melbourne will ensure your fence lasts long and stand the test of time, protecting your property from intruders and prying eyes. So let us help you filter through the many fence companies in Melbourne and pick the one that works for you.
Top Tips To Pick Reputed And Reliable Fencing Companies In Melbourne
Did They Make a Compelling First Impression?
The adage – "first impression is the best impression" holds true while hiring the services of fencing companies in Melbourne. The first impression should be one of professionalism, keen interest in your thoughts and ideas, and fluid, open communications that walk you through the different options available. If you feel the person on the other end is disinterested or uncommunicative, you cannot expect them to do excellent work. People's phone manners are an accurate indicator of the way they conduct their business. Make sure to shortlist fencing companies by the keen interest they show to discuss your requirements and factor your time and schedule to fix an appointment for a consultation.
Are They Ready to Answer all Your Questions or Discuss Your Ideas?
When you sort through the many fencing companies, you can easily separate them by the level of knowledge of the subject and how keen they are on answering all your questions about fencing in Melbourne. Passionate and dedicated fencing companies in Melbourne committed to delivering superior quality fencing installation will focus on customer satisfaction. And answering your questions pertaining to the choices, cost, designs is the first step towards garnering your trust and satisfaction.
How Good is Their Track Record and Experience?
A wealth of experience is always a bonus rather than a deterrent. Young and enthusiastic fencing companies are aplenty in Melbourne, but years of experience delivering quality work and successful project completion is what you need in your fencing company. Adding to that, experience means there's a list of happy customer reviews and testimonials that you can verify and check to ensure that your choice of fence company delivers what they promise.
Do They Use Quality Materials?
Before hiring Melbourne's fencing companies, make sure you check the market standards for quality fencing materials. With that knowledge, do inquire about the kind of materials the fencing companies will use or recommend. When it comes to sourcing materials, it is best to go with the fencing company's sources in Melbourne, as they are sure to have deals with suppliers, which will save you money if you are doing up a big fencing project. In addition, many fencing companies in Melbourne fabricate their own fences and can offer customized design options. By doing so, they guarantee the quality of the materials and stand by their construction and installation workmanship 100%.
Are They a Licensed, Insured legitimate Fencing Company in Melbourne?
All fencing companies are not legitimate businesses. Make sure to verify their ABN to check they are registered and licensed fencing contractors. Fencing companies in Melbourne need to comply with the local council rules and regulations, and a legitimate contractor will ensure you don't have any problem with your fencing installations. Besides, having public insurance coverage protects you from any sort of property or personnel damage liability. A legitimate fencing company in Melbourne will have their employee's backgrounds verified and provide a warranty for their workmanship.
Experienced Fencing Company in Melbourne
We are Fineline Fencing in Melbourne. We are committed to offering the finest selection of fencing panels, and our job is not complete until our clients are truly happy. As one of the leading fencing companies in Melbourne with decades of experience, we bring you expertly fabricated fencing in an array of styles and finishes. Our motto is fluid communication and strict adherence to budget and timelines. We are a locally owned and operated, registered, and licensed fencing company in Melbourne. We are more than glad to share customer reviews and our actual customer testimonials. Our team has expert fencing fabricators and installers to bring your vision to life.
To discuss the requirements of your fencing project, feel free to get in touch with us. We will be happy to talk you through the possibilities.